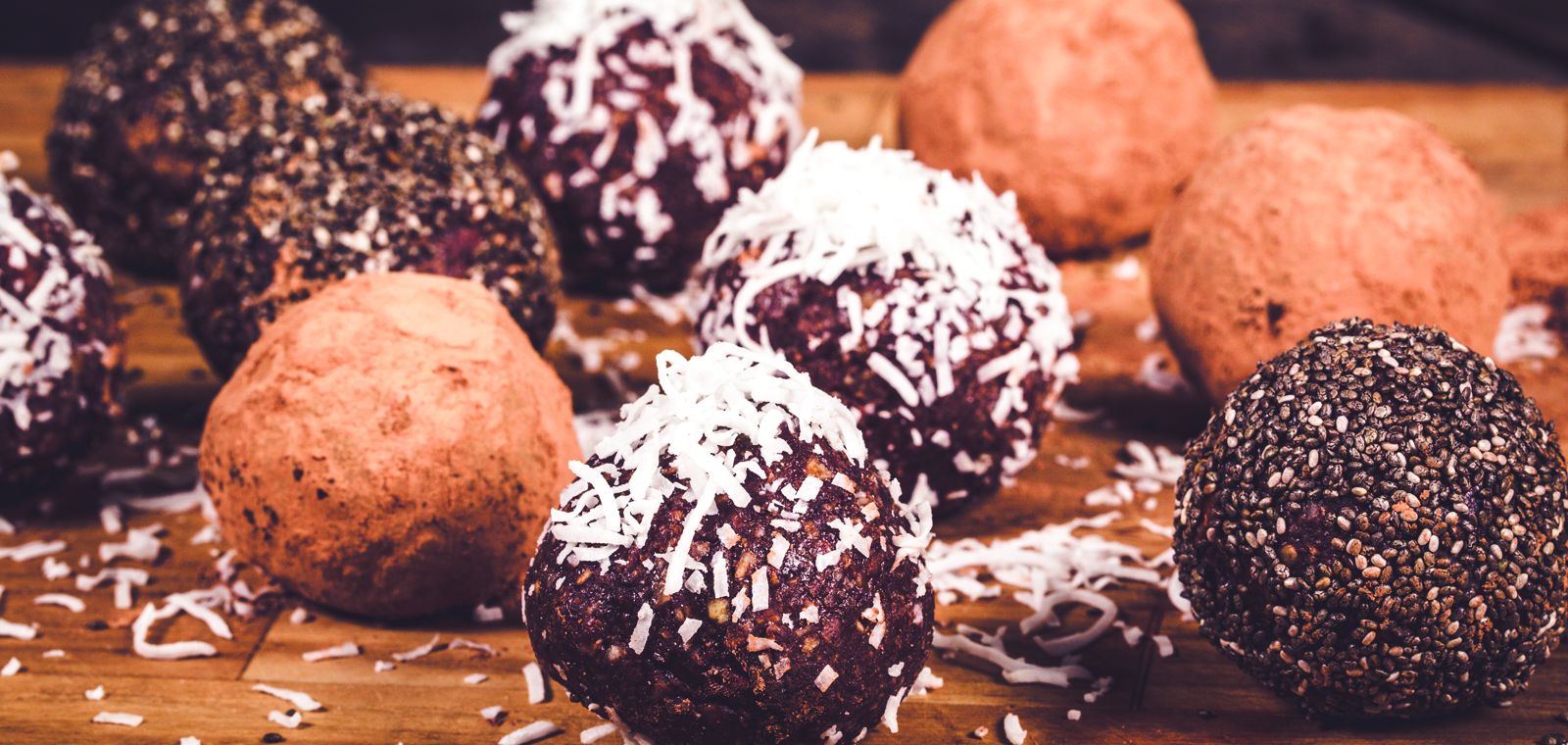 Irresistible Chocolate & Peanut Butter Protein Balls
These little protein power balls are perfect for that afternoon pick me up or great after dinner if you need that sweet fix.
You will need:
(makes 10-12 balls)
1 cup porridge oats

2 tbs organic peanut butter

2 heaped tbs coconut oil

1 scoop chocolate protein powder

2 tbs coconut shavings

2 heaped tbs organic peanut butter (no added salt or sugar)

2 tbs cacao powder

8-10 dates (pitted)
For dusting
2 tbs cacao powder

4 tbs coconut shavings

2 tablespoons chia seeds
Simple steps:
Place all the ingredients into a blender and pulse.If the mixture is a little dry add a little more coconut oil. Then spoon the mixture into a bowl and roll in to golfball sized balls. Wet your hands every couple to avoid them sticking. 

In separate bowls place the cocoa powder, coconut shavings and chia seeds.  Roll a few balls at a time around your favourite topping then store in an airtight jar with greaseproof paper in between each layer.