Honey spiced pork with smoked paprika potato chips and kale | 455 Cals per serve
Honey spiced pork with smoked paprika potato chips and kale

|

455 Cals per serve
Pork is one of my favourite meats, it's lean, super tasty and only takes minutes to cook, Throw some smoked paprika and chilli potato chips into the mix and some healthy greens and you have a winning dinner combination.
You will need:
(serves 2)
2 large pork steaks
1 large sweet potato
6-8 large kale leaves
2 tsp dijon mustard
1 tsp honey
2 tsp chilli flakes
1 lemon
1-2 tsp smoked paprika 
Simple steps:
Pre heat your oven to 200°C
Slice the sweet potato into thin wedges, to do this top and tail the potato then cut in half then in half again and finally slice that wedge into about 1cm slices.
Lay the thin wedges onto an oven proof tray lined with greaseproof paper then drizzle with olive oil and season with salt & pepper, smoked paprika and chilli flakes.
Roast in the oven for 15-20 minutes turning halfway through.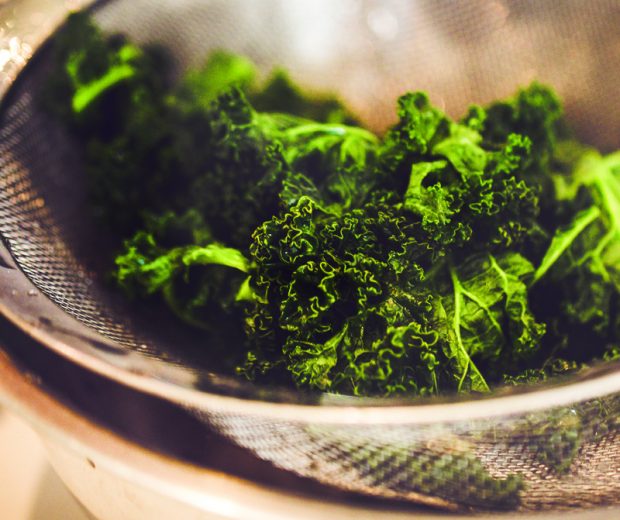 Season the pork steaks well with salt and chilli flakes. Heat a non stick pan over a medium heat with a little oil.  Fry the steaks for 6 minutes on one side then turn once and cook for 2 minutes on the other side. Squeeze a little honey and lemon juice over the top of each steak then remove from the heat. Spoon a little dijon mustard over each steak and spread evenly. The mustard will add a great little kick as the juices release from the meat. Leave to rest for 2 minutes. 
Whilst the pork is resting, slice the stalks off the kale and blanch in boiling water for 45 seconds.  Remove from the water and drain well, squeeze a little lemon juice and a drizzle of olive oil over the leaves and season with a pinch of salt & pepper then give the leaves a good toss.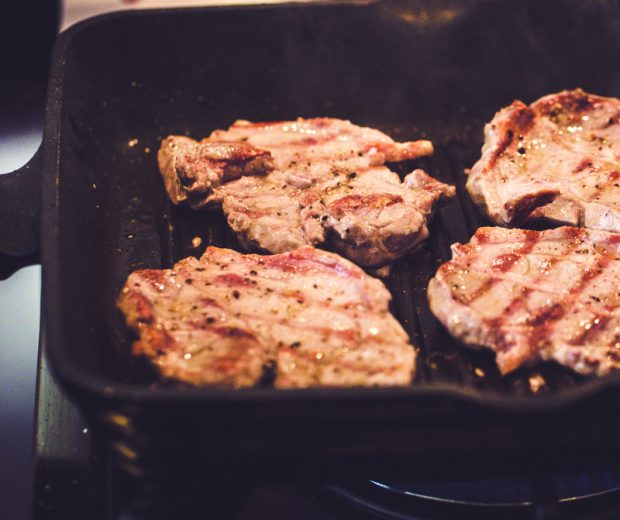 Slice the pork on the angle then serve with the sweet potato chips and kale leaves,  spoon the resting juices from the pork over the top.