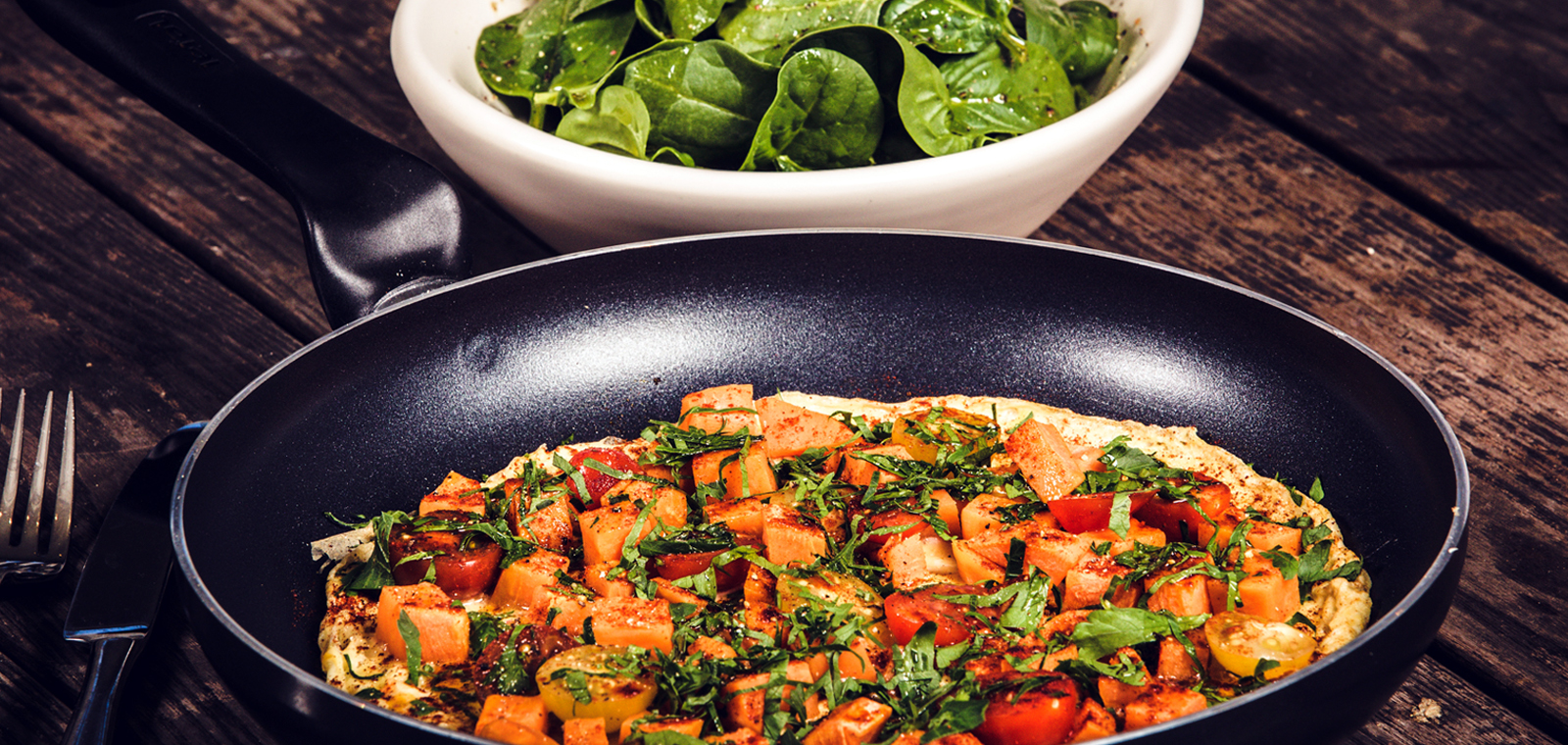 Sweet Potato and Cherry Tomato Omelette| 446 cals per serve
Sweet potato and cherry tomato omelette

|

446 Cals per serve
Start your day off right with this flavour-filled breakfast omelette!
You will need:
(serves 1)
3 eggs

1/2 small sweet potato (cut into cubes)

1/4 bunch of fresh parsley finely chopped

4-5 cherry tomatoes 

1 large handful of spinach

1/2 tsp smoked paprika
Simple steps:
Cook the sweet potato pieces in boiling water until soft. Microwave the spinach for 30 seconds on high. Whisk the eggs and season with salt and pepper and smoked paprika then pour into a non stick pan with a little olive oil on a medium heat.

Quickly stir the eggs around the pan two or three times with a silicon spatula, then sprinkle the spinach, cherry tomatoes, sweet potato and fresh parsley over one half of the omelette. You will be able to see the egg cooking from underneath.

Leave it another 45 seconds then remove from the heat.  Carefully flip the side with no veg on over the top and slide onto a plate.

I love to serve this with some hot green chilli sauce.