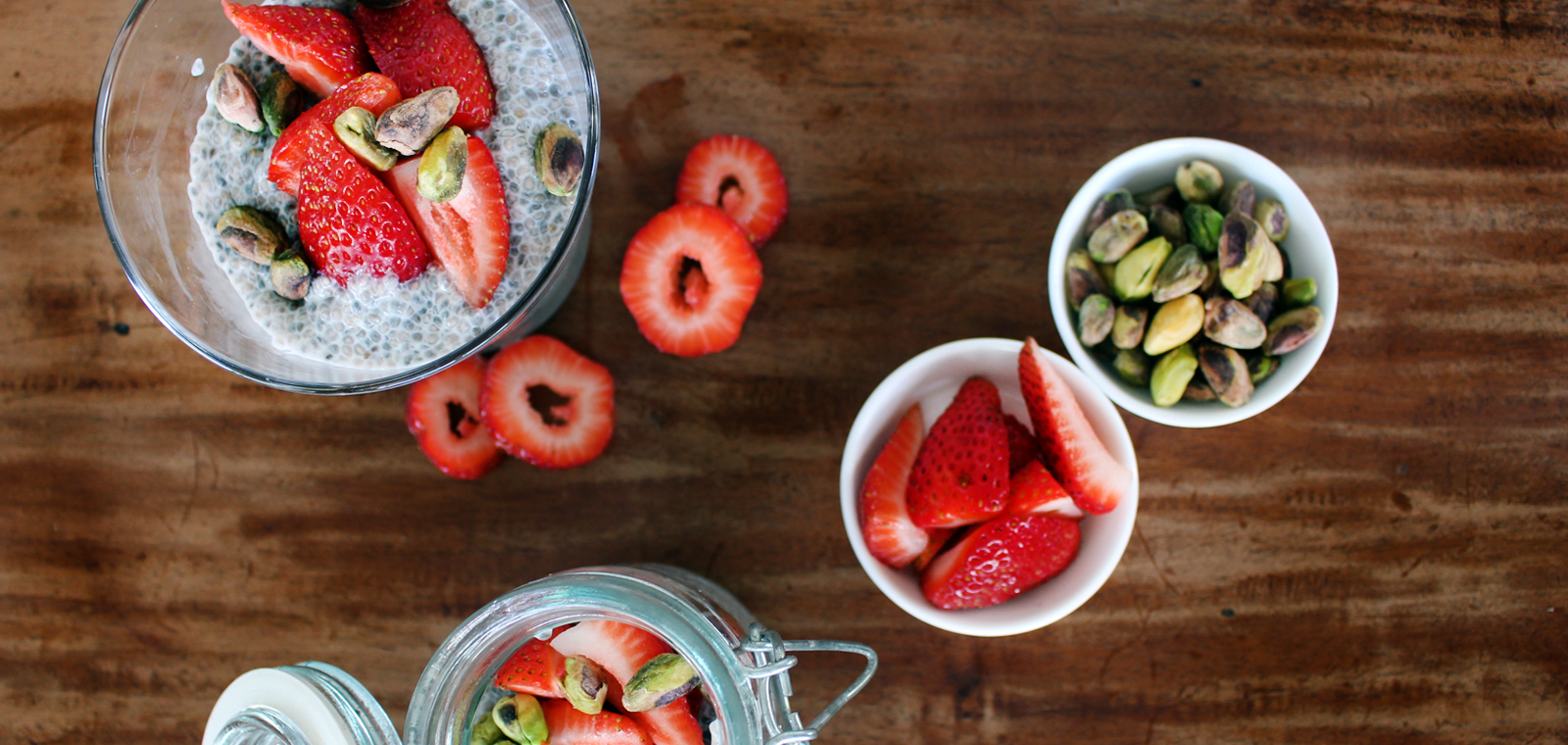 Strawberry Coconut and Pistachio Puddings | 380 Cals per serve
Strawberry and coconut pistachio puddings

|

380 Cals per serve
I usually make these on a Sunday night so my breakfast on a Monday morning is sorted. Try these chia puddings for a quick, healthy breakfast that even the kids will love!
You will need:
(serves 2)
4 tbs chia seeds

8 strawberries 

2 small handfuls pistachio nuts

2 glasses almond milk

2 tbs coconut flakes or shavings 

2 tsp honey 
Simple steps:
Add 2 tbs of chia seeds into each glass and top up with almond milk and a small drizzle of honey.

Place in the refrigerator for 2-3 hours. I like to make mine before I go to bed so it's ready for breakfast the next day.

Don't be alarmed if the seeds have clumped together, use a spoon and mix them around the glass.

Just before you are ready to enjoy add 3 – 4 sliced strawberries to each glass along with some pistachio nuts and a sprinkling of coconut flakes and mix together.